New Courses!
ANNOUNCING NEW IN-HOUSE TRAINING:
Investigating Money Laundering in Cyberspace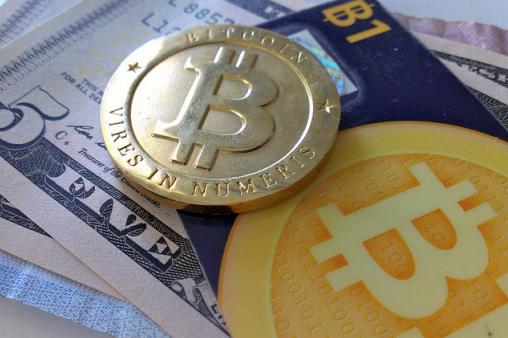 The NCFPS Investigating Money Laundering in Cyberspace in-house seminar is designed specifically for law enforcement and other investigators tasked with conducting investigations pertaining to money laundering, terrorism financing, and related criminal finance offenses in virtual currencies and new payment products and services as well as in related environments that might lend themselves to financial crimes. Learning will be facilitated through the use and discussion of a real-world practical problem that will reflect themes raised by the course materials. This will assist attendees in the immediate application of their learning to real-world issues.
Upon completion of this course, attendees should be able to:
Describe the interrelationship between money laundering and other financial crimes.
Explain how virtual currencies, mobile payments, peer-to-peer financial solutions, and pre-paid cards might be utilized in conjunction with one another to launder funds.
Analyze the compliance framework in the United States for anti-money laundering and countering the financing of terrorism.
Identify federal statutes utilized to prevent, detect, and punish money laundering.
Assess weaknesses in the anti-money laundering legal compliance framework and in how federal statutes are utilized to punish money laundering.
Competently move forward with a cyberspace money laundering investigation with real brick and mortar knowledge!
Bitcoin and the Darknet
The NCFPS Bitcoin and the Darknet in-house seminar is designed specifically for those professionals who need to understand the Darknet and the challenges its existence raises for businesses, law enforcement, private investigators and others tasked with knowing about and conducting investigations pertaining to bitcoin, and other so-called "alt-coins." Learning will be facilitated through the use and discussion of a real-world practical problem that will reflect themes raised by the course materials. This will assist attendees in the immediate application of their learning to real-world issues.
Course Presenter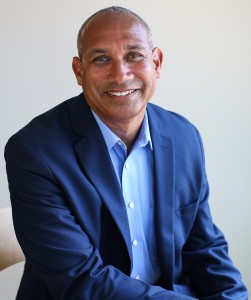 Published in the New York Times and quoted in Time.com and Fraud Magazine, David M. Long, JD, CFE, CAMS is an experienced investigator, attorney and professor of criminal justice and legal studies. He is principal of NCFPS-Virtual Currency Seminars and NCFPS-Digital Currency AML Consultants (NCFPS), a California-based anti-money laundering and fraud prevention consultancy specializing in addressing the specific AML compliance and fraud prevention challenges facing companies operating in the virtual currency environment. During Long's nearly decade of government service as a Special Agent with the federal Office of Labor Racketeering, he investigated cases pertaining to the influence of organized crime in labor unions. Many of his cases were complex financial investigations involving money laundering violations, the Racketeer Influenced and Corrupt Organizations Act (RICO), public corruption, extortion, bribery and witness tampering. Long served with distinction as a Special Agent and received several awards for meritorious service.
An internationally noted speaker and presenter, Long frequently speaks and presents on money laundering issues in virtual currencies, other emerging technologies, and in more traditional money laundering realms. He received his J.D. from the University of Pennsylvania Law School and is a former law clerk to the late Honorable Clifford Scott Green of the U.S. District Court, Eastern District of Pennsylvania in Philadelphia, PA.  He received his B.A.  (Magna Cum Laude, Phi Beta Kappa) from Howard University.  He is a member of the Georgia Bar. David is on the adjunct faculty of the Association of Certified Fraud Examiners and currently serves on that organization's Advisory Committee.
David Long presentation on Money Laundering & Virtual Currency (excerpt)
What people are saying about David Long…
"Well laid out, excellent presentation."
"Eye opening, interesting, informative."
"D. Long is so knowledgeable taking us
through the evolution of Bitcoin and making it
easier to understand!"
"David Long simplifies this complex world
and gives me confidence in understanding
this new world!"
"Great speaker."
"Best speaker I've ever heard!"
"Outstanding speaker. Great ability to relate stories and events to the subject matter."
"David was successful in translating money laundering technical terms into understandable secular language."
"Thoroughly enjoyed."
"Very informative material!
"David did an excellent job of calling every individual by name that asked him a question. A very engaging and enjoyable style."
"I wished David taught locally!"
Registration & Course Fees
NCFPS is able to offer this training to your agency or organization as an in-house seminar at a significant discount over our hotel-based seminars. NCFPS can provide the course in either half-day or one-day format on-site at your location. We come to you! The one-day program is divided into five 80-minute segments. However, we can customize our program to fit the specific needs of your organization.
When offering in-house training, NCFPS is not responsible for food, lodging, or other costs typically associated with hotel-based seminars; therefore, we are able to offer our training at discounted price points over similar hotel-based training seminars.
Additional Information
Who Should Attend?
Local, state, and federal investigators
Privately employed investigators
Fraud Examiners
CPAs
Attoneys
Compliance Officers
Fields of Study

Crime in Emerging Technologies
Money Laundering in Real Estate
Course Level

Prerequisites and Advanced Preparation

Delivery Method
Events – Terms and Conditions
 The following terms and conditions are valid for each attendee at all live events, including seminars and conferences, hosted by NCFPS-Virtual Currency Seminars (NCFPS). Any person, delegate, accompanying person, student, media representative, speaker or exhibitor is considered an attendee. By registering for such an event, you agree to the following:
Cancellation Policy
Our cancellation policy is intended to keep costs low for attendees. Due to financial obligations incurred by NCFPS, you must cancel your registration prior to the start of the event. Cancellations received less than 14 calendar days prior to an event start date are subject to a $100 administrative fee. No refunds or credits will be given for cancellations received on or after the start date of the event. Those who do not cancel and do not attend are responsible for the full registration fee. Terms and conditions are subject to change without notice.
What do the event registration fees include?
Registration includes course materials for each attendee. Event fees do not include travel, lodging, incidentals and other meals. Finally, event fees do not include fees charged by the payment processor.
Photo/Video Release
By registering for this event, I grant the NCFPS or anyone authorized by NCFPS, the right to use or publish in print or electronic format, any photographs or video containing my image or likeness for any promotional purpose, without compensation.
Your mailing address may be disseminated to sponsors or exhibitors for promotional purposes. In no event will NCFPS share your phone or email address with these sponsors or exhibitors.
Sessions and Speakers
NCFPS reserves the right to make changes to the program at any time as circumstances dictate. Every effort will be made to ensure a program of equivalent standard and value should unavoidable changes occur. NCFPS does not accept liability for advice given, or views expressed, by David Long at the conference or in any material provided to attendees.
Record Retention Policy
All documents related to attendance will remain on file for five (5) years.  These documents will include records reflecting the following:
Dates and locations of program offerings
Instructor names and credentials
Program Evaluation results
For more information regarding refund, concerns and/or program cancellation policies, please contact us at 510-759-8381.
© 2015 NCFPS Virtual Currency Seminars